How to play Minecraft for free?
You can play the Minecraft game for free using a few steps below.
Minecraft has become one of the most popular games after PUBG and Battleground in the Indian gaming market. This game is playable on both PC and mobile platforms. Although, in order to enjoy this game with more functionalities, some money must be paid. But, if you're looking for ways to play this game for free and without downloading, keep reading this article as here I'll highlight a few steps to play Minecraft for free.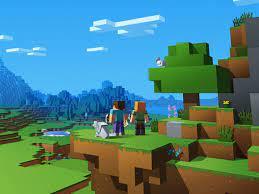 Image source: The Guardian
Following are the steps to play the Minecraft game for free:
The steps are described in detail to play the Minecraft game for free without installing it.
Step 1: Head to any web browser on your laptop or computer.
Step 2- Then, enter classic.minecraft.net into the search field or open it by hitting the enter button.
Step 3: A new page will now appear on your device screen. Next, as you browse down, you'll be prompted to insert a username in the box.
Step 4: Enter the desired name and hold the start button.
Step 5- Now, on the left side, press on Mouse to Place or Mine Blocks.
Step 6- To switch between the two, right-click and select WASD to shift. That's it, now you can play Minecraft online without installing it.