Virtual Networks in Physical Networks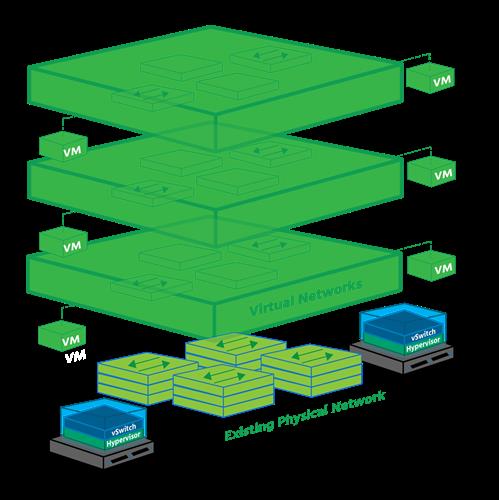 Network virtualization allows you to look at your current physical network from a fresh perspective, one in which you're no longer restricted to the capabilities of your hardware. Software vastly extends your range of possibilities, recreating your hardware as a virtualized pool that can then be used as needed, on-demand.
Imagine your physical network doubled in scope: your physical network is there doing the job it's always done, but in parallel, with it you now have an identical virtual version running independently. alongside or on top of it. Once that virtual network has been created, it can be saved, closed, and restored later, possibly at another site. Or it can be deleted altogether.
Now imagine the scope of your physical network tripled, quadrupled, or more, Because virtualization separates networking from the underlying hardware, you can create as many virtual networks (copies of the physical network) as you need. Each of these virtual networks runs in splendid isolation, unaffected by events in other virtual networks or in the data center.