The battery specifications for the Apple iPhone 13, Mini, Pro, and Pro Max have been disclosed; read article to learn more
In this article we will unveil the battery details present in its newly launched iPhone 13 series.
How is the battery present in iPhone 13 different from the battery present in other iPhone series?
A few days ago Apple released a new version of the iPhone 13 series. In the event the phone's battery suddenly grabs the spotlight when Apple has revealed that the iPhone 13 range phones will have a larger battery. The battery life, on the other hand, was not unveiled at the time of its debut.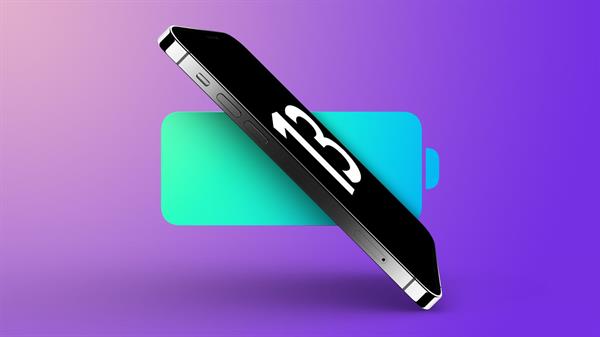 Image Courtesy: MacRumors
The iPhone offers good camera quality.
However, along with a good battery, the iPhone 13 series also has a camera that is spectacular in quality. The iPhone 13 series' battery consumption is defined in Whr (Watt-hour).
Battery cost.
The battery of the iPhone 13 Pro smartphone will cost Rs 1,19,900 and would be tinier as compared to the iPhone 13 battery whose price is Rs 79,900. Whereas the displays on both phones are of equivalent size.
Available in large battery Size.
The iPhone 13 has a battery that is 13% larger as compared to the iPhone 12 variant. While as per the sources, iPhone 13 Mini's battery will be 9% larger as compared to the battery implemented inside iPhone 12. On the other hand, the battery of the iPhone 13 Pro will be 11% larger.
The iPhone 13 series phone featured an OLED display.
When it comes to the screen size let me tell you that the screen on the iPhone 13 is 6.1 inches. While the screen on the iPhone 13 Mini is 5.4 inches. The displays on both devices are equipped with OLED and the phone's body is made up of metal.
iPhone 13 series offers good storage capacity.
Users can simply buy these handsets in 128GB, 256GB, and 512GB storage variants.
The iPhone is loaded with a powerful processor.
Talking about the processor you'll be delighted to know that Apple's iPhone 13 series contains the fastest and powerful processor. As per Apple, the latest iPhone 13 is loaded with an A15 Bionic processor. While iPhone 13 Pro and Pro Max are loaded with an i15 Bionic processor.